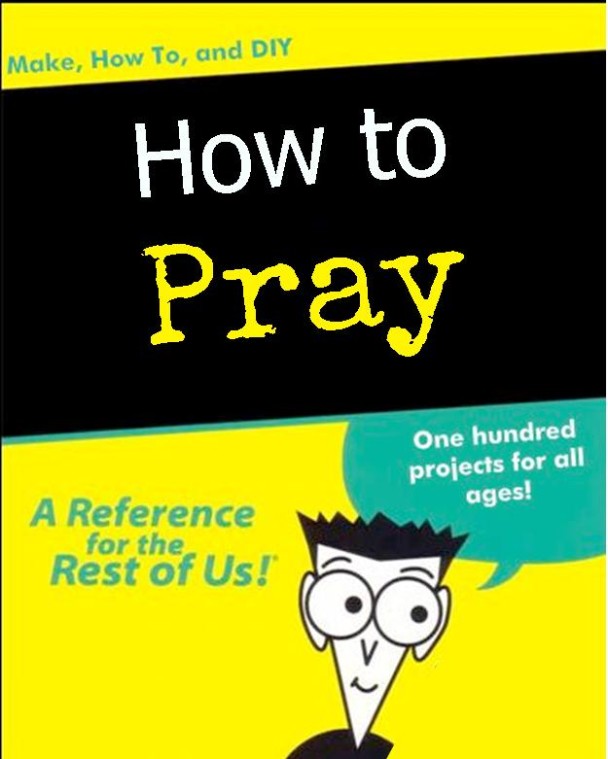 Nothing has more power or potential to reveal new paths on the journey of faith than the conversations that begin with a question that comes from the heart.
Recently I was blessed to be asked just such a question; one I've been asked many times: how should I pray?  If you have ever wrestled with this question, take heart, you're in good company.  The first disciples shared our wrestle:He was praying in a certain place, and after he had finished, one of his disciples said to him, 'Lord, teach us to pray…' (Luke 11:1).
A beautiful new path opened that day for them – and for us.  As a result of that question we have a prayer named after Jesus that we say every Sunday together: Our Father…

So it is true that Jesus commends carefully worded petitions directed toward God that reinforce our relationship with our Creator.  But this was only the first part of Jesus' answer.  Later in the Gospel of Luke Jesus offers another answer to the heart felt prayer question.  He went on to teach us to pray to God with persistence and perseverance, if not peskiness, about the things that occupy our hearts.  He teaches this lesson through the life of a widow who approaches an unjust judge…Then Jesus told them a parable about their need to pray always, and not to lose heart. (Luke 18:1).
If this passage sounds familiar, great!  Two Sundays ago during our 200th Anniversary celebration of The Female Harmony Society the Rev. Jenny Warren used this parable to illustrate what happens when people of faith commit themselves to persistent prayer and committed action.  Click here if you missed it.  And remember…we are not going away!
There is an acronym that captures these lessons from Jesus about prayer.  I commend as a response to the question how should I pray? the acronym PUSH: Pray Until Something Happens. 

May our prayers be the persistent pleas from our hearts that reveal new paths; ones that lead us to the land of promise and…
Peace,
Andy

P.S. Don't forget it's the weekend to…

---