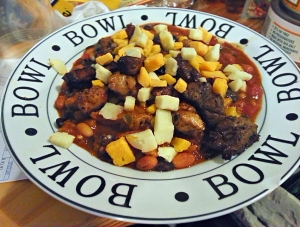 All analogies fall short in replicating reality.  And yet a good analogy illuminates what is real, offers perspective, and provides direction.
With that qualifier, I offer that if a congregation in the Presbyterian Church (USA) represents the body of Christ, the session – the collective of elders elected by the congregation to represent and lead the congregation – is the spine.  The Ruling Elders in a Presbyterian congregation are called to faithfully discern the will of God for that particular body of Christ.  Like the spine in a body, the elders provide structure, stature, and posture as they transmit messages from the brain – God – to the body.
The leadership counterparts to the elders are our deacons.  Our Book of Order defines their ministry as set forth in Scripture as one of compassion, witness, and service, sharing in the redeeming love of Jesus Christ.
I offer that our deacons are the nerves in the body of Christ.  They connect the brain and the spine to the members of the body as they respond to both pain and pleasure by bringing solace and solidarity; companionship and compassion.
This Sunday, as soon as the benediction is spoken to conclude worship, we will move from our sanctuary space to our Gathering Place for the annual Deacons' Luncheon.  There the deacons will host the entire congregation as we celebrate what it means to be members in the body of Christ.
When you pass through the doors you will be enveloped by the tantalizing smell of four different varieties of homemade chili, including a legendary batch from our Sexton Melvin!  Each deacon will head a table ringed by the members of their care group.  In between helpings we will recognize those who have joined the Hanover body in the last year, and rejoice with those who have been members for more than fifty years.
In anticipation of this great event, let us praise God for the ministry of our deacons, and the many ways they replicate the reality of God's love in our lives.
Peace,
Andy
---