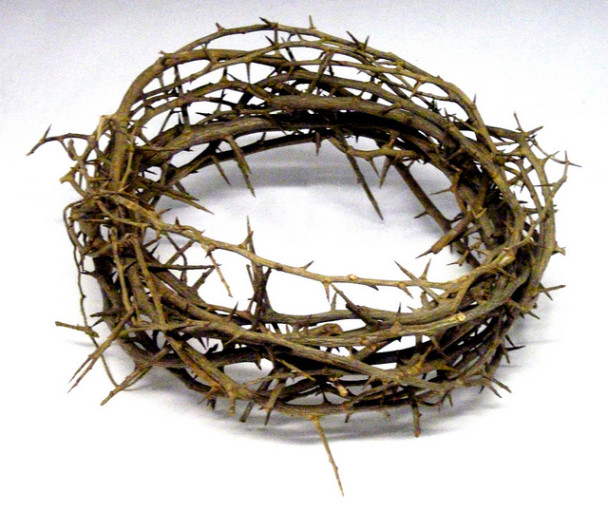 In 1992 pastor, professor, writer, theologian, and storyteller Walter Wangerin Jr. wrote a Lenten devotional called Reliving the Passion.  For each of the 40 days of Lent, Wangerin offers a reflection on several verses from the story of Christ's passion in the Gospel of Mark.  For more than twenty years I have relived the passion with Wangerin; each year receiving new insights about life and suffering; faith and hope.
Tonight, partly owing to a fever-induced lack of focus, I step aside and yield the floor to Wangerin…
The difference between shallow happiness and a deep, sustaining joy is sorrow.  Happiness lives where sorrow is not.  When sorrow arrives, happiness dies.  It can't stand pain.  Joy, on the other hand, rises from sorrow and therefore can withstand all grief.  Joy, by the grace of God, is the transfiguration of suffering into endurance, and of endurance into character, and of character into hope – and the hope that has become our joy does not (as happiness must for those who depend on it) disappoint us.
In the sorrows of the Christ – as we ourselves experience them – we prepare for Easter, for joy.  There can be no resurrection from the dead except first there is a death!  But then because we love him above all things, his rising is our joy.  And then the certain hope of our own resurrection warrants the joy both now and forever.
Today is day 20 in Lent; the mid-point in the journey that culminates at the cross.  As we approach that place where sorrow defeats happiness, may we, like Christ, experience the transfiguration of our suffering into the triumph of joy.
Peace,
Andy
---