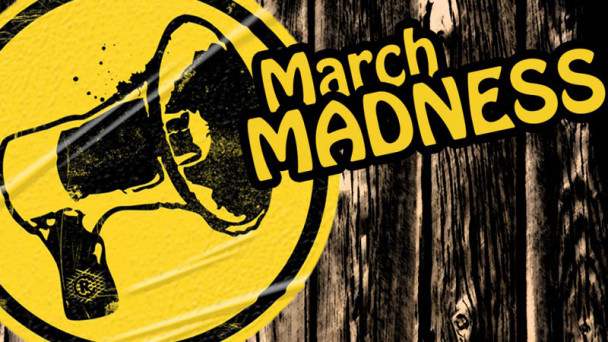 So, the (justifiable) rap about Hanover's pastor: he's obsessed with sports, and especially analogies about sports and faith.  In the Lenten spirit of resisting temptation, said pastor will abstain from offering one of the many analogies begging to be unpacked with the onset of March Madness…the annual 68 team extravaganza that leads to crowning an NCAA basketball champion.
But said athletic addict cannot help but offer some thoughts about madness of faith.  The madness of the tournament is daring to believe that, against all odds and projections, some unranked and unheard of team could realize its ultimate dream of being champion.
Is there not an element of madness in faith?…
The madness to believe that in the wilderness depths of darkness, doubt, and despair God is with us, and, against all odds, we will be delivered.
The madness to believe that in places like Syria, Ukraine, Palestine, and Wilmington, where violence and conflict seem to reign, that peace will prevail.
The madness to believe that each and every "little" act of kindness matters because each and every one contributes to the larger message of hope.
The madness to believe that talking with God – prayer – can change our lives – and the world.
The madness to believe that when a first century Palestinian believer dies after being nailed to a cross it leads to everlasting life for all believers.
May your Lent be blessed by faith filled with madness, and the fulfillment of your wildest dreams.
---