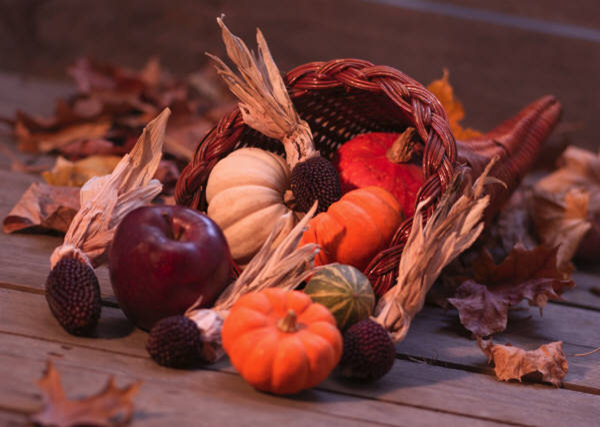 With Thanksgiving just two weeks away, I want to get mine in early.  I am thankful for the Hanover Saints, and in this season I am especially grateful for the pledges offered by the Saints at 18th and Baynard.  Your pledges are such a blessing for so many reasons, not the least of which is that they allow me the privilege of making pledges to so many others.
In God's infinite wisdom, and like all acts of love and grace, one pledge leads to another.  It is only by your pledges that mine are possible.  Here's how it works…
Because of your pledges I can say YES when someone comes to the church needing assistance with food, clothing, rent, utilities, or just to use our bathroom.  Your pledges enable me to pledge compassion and hospitality to all of God's children.
Because of your pledges I can pledge my full assurance to, and support of, our staff: I can pledge to the office staff, Melvin, Twyla and Tim that our long-range plans and dreams are deeply valued and never in vain.
Because of your pledges I can pledge to people I meet in the community that when they join us on Sunday morning they will find a community of believers who may not always be perfect in action, but are always perfect in intention.
Because of your pledges I can say YES to the youth group when they want to engage in mission; I can say YES to committees with outrageous ideas and courageous initiatives; I can say YES when members in crisis ask for additional spiritual support.  Through your pledges I can pledge without hesitation or reservation to any who are seeking the sustaining power of the Holy Spirit that they will receive it through our ministries, worship, fellowship, and service.
This Sunday we will collect and consecrate our pledges – the financial commitments we make to support the ministries of our shared spiritual home.  Your pledges are the soil from which God's children receive God's pledge to love us forever.
In this season of gratitude, I offer mine for the privilege of being able to offer the grace of God on your behalf, knowing that it flows from your generosity, commitment, and deep faith.
Praise God for the pledges we offer, and for all of the pledges they will inspire in the days to come.
Peace,
Andy
CLICK HERE TO VIEW THE FULL VERSION OR SUBSCRIBE
---